Reverse Geocoding
Converts coordinates to human-readable addresses. Breaks down addresses into elements like Street, city, state etc. Supports multiple languages and allows filtering via query parameters
Demo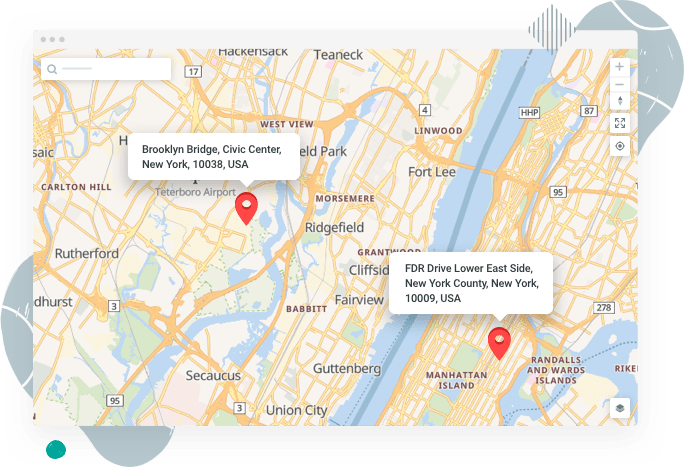 Forward Geocoding
Converts human-addresses to coordinates. Breaks down addresses into elements like Street, city, state etc. Supports multiple languages and allows filtering via query parameters
Demo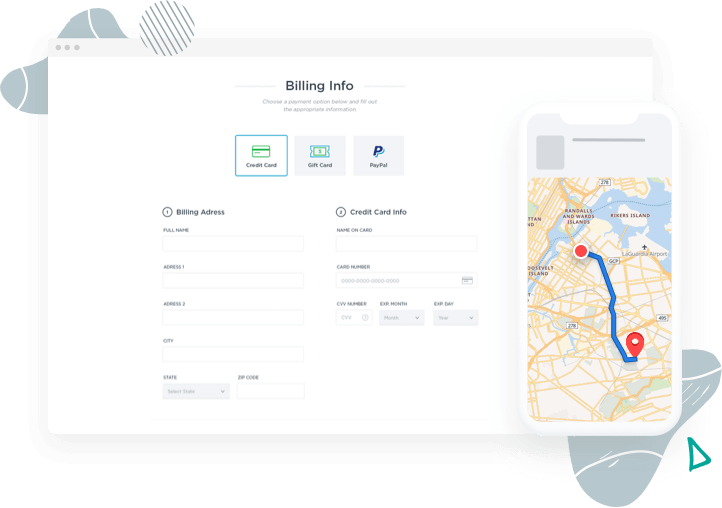 Autocomplete
Provides options for user input by understanding it on-the-fly, returning matches as a dropdown.
Can match on full words as well as substrings
Plugins for easy implementation
Demo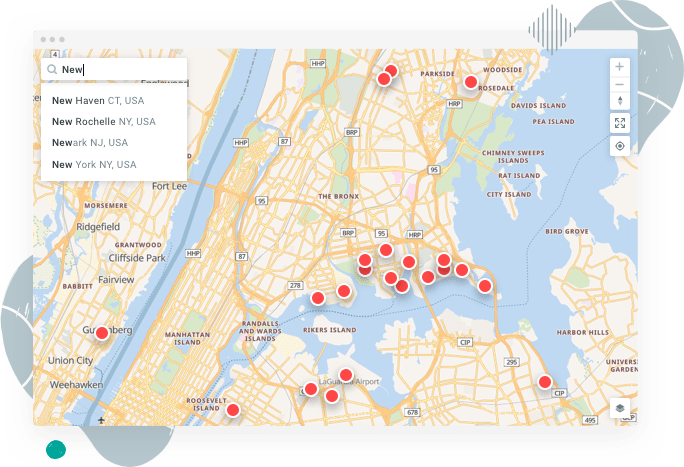 Nearby
Returns specified Points of Interests (Fuel pumps, ATMs, Restaurants, etc) or Places around a given coordinate.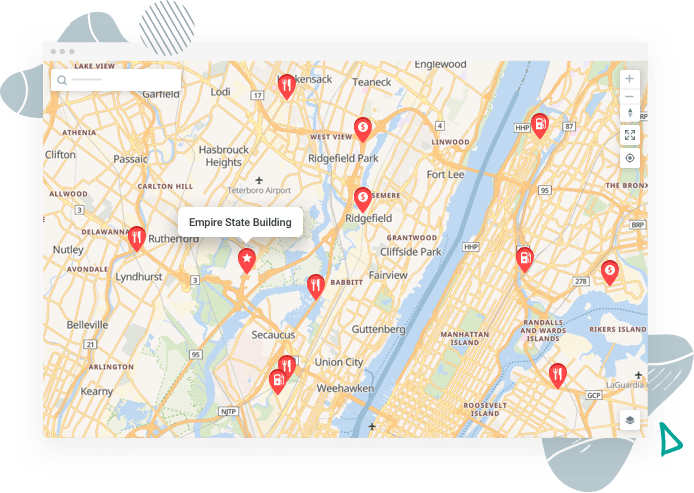 Timezone
Helps understand current time at any given point on earth. Provides time offset data for locations on the surface of the earth.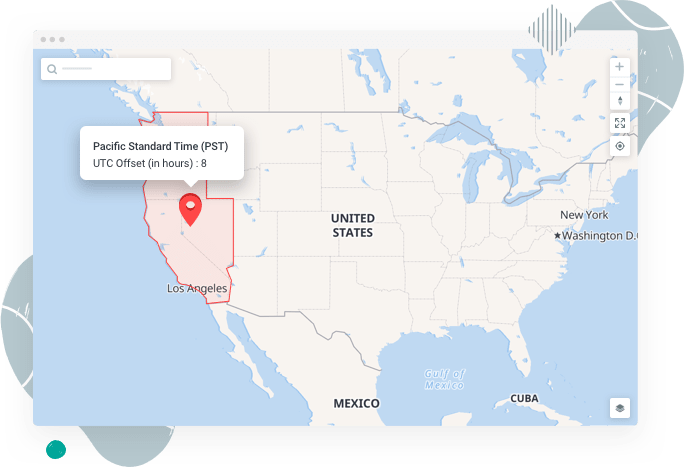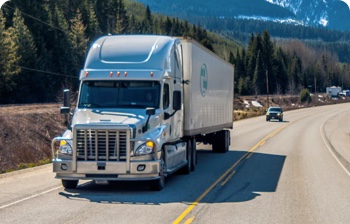 Asset Tracking
Make geolocation your competitive advantage with LocationIQ's Addresses, Maps and Routing APIs.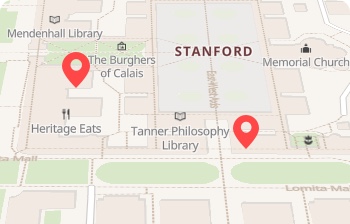 Consumer Solutions
Create excellent web or mobile geolocation experiences with LocationIQ Address, Maps and Routing APIs.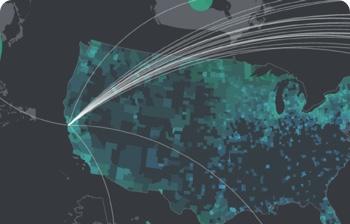 Business Intelligence
Leverage LocationIQ's geolocation APIs to make sense of the 'Where' element of your data.